2010 AWARD WINNERS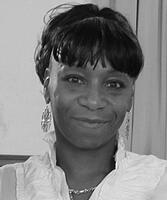 Like many students, Angela Watley discovered Marygrove College via community college. She was attending classes at the downtown campus of Wayne County Community College (WCCC) when a counselor recommended she consider Marygrove to complete her degree in Social Work.
"Marygrove has changed my life," says Angela who expects to graduate in December 2010. "I appreciate Marygrove's strength-based approach to learning." She was impressed that Professor Jann Hoge called her on a Sunday evening to describe Marygrove's program and to encourage her to enroll. Angela was selected for the Alumna of Tomorrow Award because of her excellent academic performance, leadership in campus and community organizations and because she has overcome a great deal of adversity to earn her degree. She exemplifies the highly motivated, mature students who return to school decades after high school.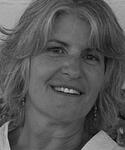 Kim Redigan was a peace and social justice advocate years before she enrolled in Marygrove's Master in Social Justice program. She marched, protested, was arrested, taught, fasted, wrote and spoke-out in places around the world before coming to Marygrove. Her passion for social justice dates back to childhood, having come from a union home.
Fellow graduate and friend, Fox News reporter Amy Lange, wrote in her nomination letter: "I have to ask myself where this dedicated mother/teacher/activist/volunteer found the time to go back to school and get yet another degree—but she did—graduating in 2008 from Marygrove. Kim already had a Master's degree in Religious Studies from the University of Detroit Mercy and a B.A. in English from the University of Michigan-Dearborn. Always the scholar, always the activist, she chose Marygrove's Social Justice program to further her education and improve her understanding of the many issues surrounding us in this ailing city and this challenging world. Instead of seeing the negative, Kim believes in the positive—the power of people to make a difference, the possibility of change. Even when progress seems difficult and her heart is heavy, Kim draws from the strength within her and that of her family and friends around her and she carries on."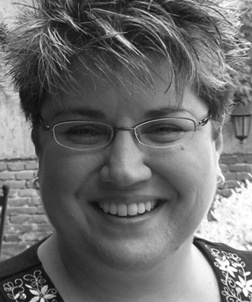 Patricia Siroky Konovalov '87 was encouraged to apply to Marygrove College by her sister Ann Pawluszka. "During those precious formative years at Marygrove she was nurtured in the ideals of competence, commitment, compassion, and social justice," reflects Ann.
Upon graduation with a degree in history, Trisha taught three years at East Catholic High School in Detroit. In addition to teaching government, American history, economics, geography and related subjects, she developed a school choir and organized community service projects.
Trisha subsequently began teaching high school completion classes at the TRV Correctional Facility in Baldwin, Michigan and she particularly cherishes the writings of prisoners from these courses. One inmate summed up the way many felt about Trisha, "You trusted me. You made me believe there was something I could do." A decade after she left the correctional facility literacy program, they are still feeling her impact. "Mason County Central continues to receive records requests from Mrs. K's former students," wrote Robert D'Agostino, the assistant superintendent of Mason County Central Schools. "Some are sent to adult education programs. Most are records requests from universities. Now that's impact!" he said. D'Agostino credits Trisha with building the program from scratch, providing all the counseling of prisoners and staff, and working her "magic" to acquire needed books and materials. Because of this excellent work, Trisha was named Employee of the Year in 2003 by the county school district.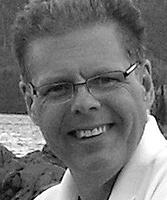 Mark Honeyman '85, challenges his West Hills Middle School students to, "Be crazy enough to believe you can change the world and then go ahead and do it." He credits Marygrove for helping him incorporate that belief into his own life. Mark spent his first year of college at Michigan State University lost in a sea of 45,000 students, eventually dropping out, with diminished prospects. Marygrove was the one college that was willing to take a chance on him. He has repaid that trust by becoming an outstanding educator, as evidenced by the tributes of his peers, students and administrators.
He also credits one of his professors, Lynn Schaefer, for suggesting that he obtain teacher certification to augment his double major of music and English. "With my first education class, Adolescent Psychology, I knew I had found my mission," says Mark. Mark speaks further about the many leadership opportunities and inspiring instruction at Marygrove. He says he loved the cultural diversity, the richness and intimacy, the nurturing and challenging that altered the course of his life.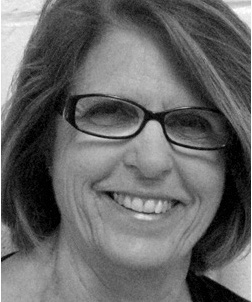 When Suzanne Stead Husband '65 enrolled her youngest son in the Montessori Children's House of Lansing in 1975, she had no idea at the time that her association with the school would continue for the next 33 years and beyond.
More than a decade earlier, Sue, a sociology major, recalls doing library research at Marygrove on early childhood education when prophetically, the book "The Absorbent Mind" by Maria Montessori, literally fell off the shelf into her hands. Published in 1949, the book was a breakthrough in early childhood education. The text, which defines Dr. Montessori's child-directed learning method in a prepared environment using specially designed learning materials, convinced Sue of the unique value of this method and its principles of learning. The concepts remained with her following graduation in 1965 as she married and had children.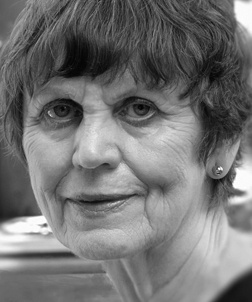 "Riveting." "Exhilarating." "Inspiring as it is fascinating." "Enough to charm a cynic." These are just a handful of reviewers' kudos for the remarkable film "Mother Teresa" produced by Margaret Ann Petrie '60 and her sister Jeanette Petrie. The film was shown in 1985 at the opening of the Fortieth Anniversary Celebration of the establishment of United Nations before Mother Teresa addressed the assembly. For Ann, a lot of footage preceded her award-winning film.
Ann fell in love with television production while at Marygrove when a University of Detroit television crew broadcast one of the Drama Society's plays. After graduation, Ann joined her family in Phoenix and was hired by a CBS-TV affiliate there as a sales secretary. In off hours she haunted the studio to learn everything she could about behind-the-scenes work. Two years later she was hired as a continuity director at ABC-TV New York and then moved up to producer of a public affairs program. According to Gabrielle Baker Burton '60, Ann was troubled by the lack of positive TV stories, "Ann began to look for subjects that would satisfy this other side of human nature. Before long, she was creating pieces about teachers, health care leaders, and everyday citizens who were making a difference in their own communities." Gabrielle says that Ann was committed to "making good news interesting."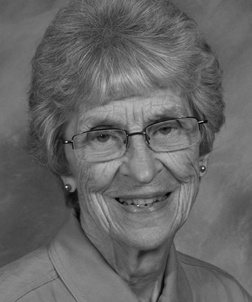 Just a month after marching in cap and gown to receive her diploma from Marygrove College, Margaret R. Brennan walked up the steps of the Motherhouse of the Sisters, Servants of the Immaculate Heart of Mary in Monroe, prepared to earn the distinctive royal blue habit of the order. She entered an environment both austere and protective. Shortly thereafter, Sister Margaret (formerly Benedicta) was sent to St. Mary's College Notre Dame, Indiana, to earn a doctorate at the only institution in the country that allowed women to earn Ph.D.s in theology. During summers she took courses at the University of Notre Dame.
In 2009, 64 years after arriving at the Motherhouse, Margaret R. Brennan, IHM, Ph.D., published her memoir, "What Was There for Me Once." In it she reflects on the many changes in religious life in the United States both before and after the "epoch-making experience of the Second Vatican Council," as well as the parallel changes in her own life as an IHM. She was part of the Sister Formation Movement that took hold during the 1950s. The Sister Formation Movement called for improved sister teacher preparation and the integrated development of women in religious communities. The idea that young sisters complete their degrees before going out to teach (rather than over 17 summers, which was more common at the time) was a hard sell when Catholic schools were deluged with applicants.