2009 AWARD WINNERS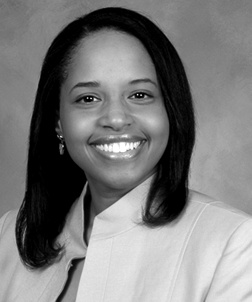 Distinguished Alumna of Tomorrow is an award of hope and promise. According to those who have known and worked with her at Marygrove, both are present in Briana Williams in abundance.
In describing Briana's gifts, Professor Donald Levin says, "Her insights about literature are astute, and she articulates those insights in writing with grace and power." Briana is a multiple winner of the Amy S. McCombs/Frederick P. Currier Writing Award. It is associated with the Contemporary American Authors Lecture Series. One of her essays examined the poetry of Elizabeth Alexander. The poems present an expansive view of what it means to be black in America countering those who believe there is only one way to be truly black.
In a contest sponsored by Chrysler LLC, Briana won the grand prize of a $5,000 scholarship for her essay, "The D and Me." The essay describes her experience moving from Nashville, Tennessee to Detroit when she was 10 and how she came to know the city and erased the stereotypes she had when she arrived.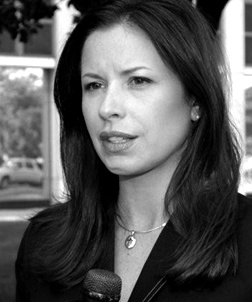 FOX2 News investigative reporter Amy Lange, who is always generous with her time, emceed a dinner for a local charity in June. When she returned home, she ventured up the stairs and her trialing gown got caught in her heel and she tumbled to the bottom of the stairs crashing her head into the wall. The broken neck she suffered in the fall was not diagnosed or treated for several days. She turned her experience, which included painful traction and spinal surgery, into a cautionary tale broadcast on July 28, 2009. While Amy used her personal experience to raise awareness of the danger of falls, her true passion lies in telling the stories of those without a voice in our communities—the homeless, youth in foster care, adolescents aging out of foster care and a host of other community problems.
When Amy Lange enrolled in Marygrove's Master in Social Justice program she already had plenty of firsthand experience from reporting on the pressing social problems in Detroit for FOX2 News since 1998, and prior experience in Flint. Rather than believing that she already knew it all, Amy sought to learn about root causes and systemic injustices that lead to the situations she covers every day and ways of solving what appear to be intractable problems.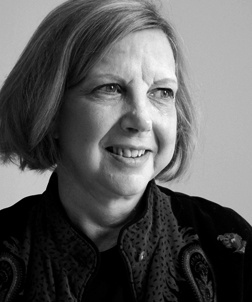 After receiving her Bachelor of Arts degree with a triple major in English, History and German from Marygrove in 1968, Kathleen O'Reilly headed to Georgetown University Law Center. Being the first woman named Georgetown's "Best Advocate" illustrates the direction Kathleen's career would take. She spent more than 30 years advocating for consumers and the powerless and ensuring that protections were in place for them.
Following law school, Kathleen was a litigator in private practice for five years. She then joined the staff of the Consumer Federation of America (CFA) as legislative director and later became executive director. She lobbied, drafted pro-consumer amendments and gave expert testimony more than 200 times before congressional and state legislative bodies. She was one of only two CFA lobbyists. During the early 1980s, Kathleen brought consumer issues to the attention of a greater audience in regular guest appearances on PBS's "MacNeil/Lehrer News Hour." She also was a frequent guest on ABC's "Good Morning America" and produced and appeared in segments on health, safety, insurance and antitrust issues on NBC's "Today Show" as well as on local television and radio programs. Kathleen traveled across the nation to advocate for legislation and regulation that would level the playing field for all consumers.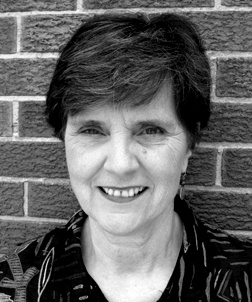 A cup of clean water to drink. Eileen Connell Heasley has dedicated the last seven years to making that simple request a reality for thousands of people throughout the world.
Her mission began in 2002 when she and her husband John visited their son living in Nepal. They were appalled at the lack of clean, safe drinking water in the entire region. Her investigation into affordable technology to process water led to the BioSand filter. This low cost technology which uses no chemicals or electricity was thoroughly researched by the Massachusetts Institute of Technology (MIT). Eileen and John donated two BioSand filters to an orphanage in Nepal that year. That donation was far from the end of the story.
The Heasleys were trained and certified in the construction, installation and maintenance of the filter system. Back in their hometown of Troy, Mich., Eileen and John joined the Rotary Club of Troy. She and John formed a non-profit organization, A Vision For Clean Water, to raise funds to provide clean water to thousands of people. At their own expense, the couple returns to Nepal each year to continue and expand their work.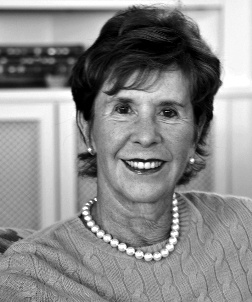 "At Marygrove I learned that you are expected to use your education on behalf of other people, to make a difference somewhere," says Nancy McDonough Geschke. Her diverse and exceptional career proves that the instruction hit the mark.
In 1964, with her newly minted Marygrove degree in History and Political Science, Nan returned home to Cleveland to teach school and marry Charles Geschke, who was an instructor at John Carroll University. Eight years later, the Geschkes, with three young children in tow, headed to Palo Alto, California, not yet aware that they would become respected pioneers in the development of the Silicon Valley computer industry.
Nan entered San Jose State University in 1974 to pursue a degree in library science, which she completed four years later. She volunteered as a librarian at her children's elementary school. Then, in 1980, she began working in corporate libraries. She managed the Westinghouse Research Facility library. She also worked as sales director and consultant for a library placement firm until 1993. Always a lover of libraries, Nan was president of the Special Libraries Association-San Andreas chapter for two years and was active on many association committees.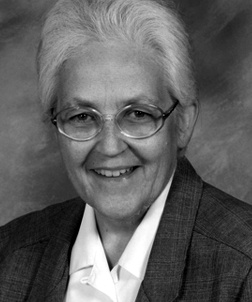 When IHM leadership decided that 10 of the congregation's sisters who already had earned master's degrees should pursue doctorates in theology, Sister Sharon Holland was one of those tapped. Sister Sharon and the others were real pathfinders since, prior to the 1970s, Women Religious were strongly discouraged from doctoral studies in theology. She had entered the order with a degree in music and a teaching certificate from Marygrove. Following formation studies, she earned a master's at the University of Detroit. Next stop Rome. Sister Sharon was more than a bit dismayed to discover all classes in Canon Law at Gregorian University were taught in Latin—a real challenge considering she had only two years of high school Latin behind her.
After receiving her hard-won doctorate in Canon Law, Sister Sharon taught that subject at St. John's Provincial Seminary in Plymouth, Michigan and Catholic University in Washington, D.C. Sister Carol Quigley (then head of the IHM order) remembers presenting a letter from the Vatican to Sister Sharon on April 1, 1988. "The church was calling her to leave the teaching she so loved at Catholic University, in order to serve all Religious through what is now known as the Congregation for the Institutes of Consecrated Life and Societies of Apostolic Life. The prospect was challenging and required her usual thoughtful, prayerful consideration. Despite the date and her initial doubt, this was no gesture in jest." According to Sister Carol, Sister Sharon knew that accepting this invitation would put her squarely on the two-edged sword between Religious called to be prophetic (especially since Vatican II) and the Vatican Offices called to preserve the best of traditions. Sister Sharon accepted the challenge. For most of the past 20 years she has been one of the highest ranking female Vatican officials to be head of the office.