2002 AWARD WINNERS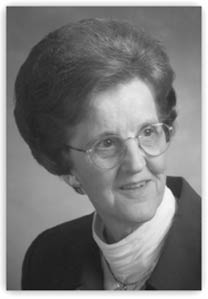 Though many people see Marie Jean Sloan's most impressive achievement as earning two degrees within one week of each other-a doctorate from Wayne State University on June 9, 1966, and a Juris Doctor degree from Detroit College of Law on June 13 — she says that isn't necessarily the accomplishment of which she is most proud.
"To live life every day in a way that is pleasing to God, and the contributions I have made in the lives of young people, that is what I am most proud of," she said.
After graduating from Marygrove College in 1954, Sloan taught in the Detroit public school system for three years while pursuing a Master of Education in Administration and Supervision from Wayne State University. Then she took a leave of absence from Detroit to teach elementary school in Aschaffenburg, Germany, for one year. During this time Sloan traveled extensively in Europe and in the Near and Middle East.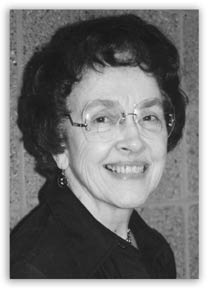 A single tree can produce fruit that holds the seeds to produce for generations. This is the immense potential of the work of Dr. Veronica Maher, IHM, professor and co-director of the Carcinogenesis Laboratory at Michigan State University. Under Maher's instruction and inspiration more than 50 young scientists have received advanced training in research and gone on to do important work of their own in the last 25 years. Maher has also directed and co-directed more than 40 graduate students; each of them earned a Ph.D. and has gone out into the world to conduct research, teach, and inspire other scientists.
Maher graduated from Marygrove in 1951 with a Bachelor of Science in Biology. "I entered Marygrove at the age of 16. When I graduated at age 20 I had not only a marvelous education, but also a deep spirituality and a strong conviction that with God's help, a woman could contribute greatly to the welfare of others and really accomplish great things," she said.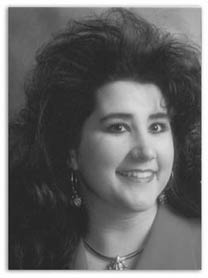 "They say that some people are born leaders, and that certainly seems to be true of Teresa Snider-Boring. After graduating from college and teaching for only seven years, Snider-Boring became principal of McArthur-Swan Elementary School in Ohio, where she heads up a staff of 53 and a student body of 510.
Snider-Boring received a bachelor of science degree from the University of Rio Grande in 1993 where she graduated Summa Cum Laude. In 1998 she completed her Master in the Art of Teaching degree from Marygrove College with a GPA of 4.0 and was recognized for having the Most Outstanding Master's Portfolio. She completed a master's in administration in June of 2002 from Ohio University, where she also earned a 4.0.
Her awards include the University of Rio Grande Outstanding Economics Educator award, the 2000 National Council of Teachers of Mathematics FLAMES award, and the 2000 Ohio Council of Teachers of Mathematics Outstanding Classroom Teacher award. She also received the 2001 University of Rio Grande Atwood Achievement Alumni Award.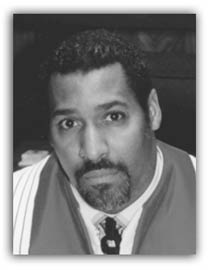 "Love God first and love people, not because of what they have or because of their rank in life, but love people because they are God's creation," are words of wisdom given to Rev. Curtis Williams by his late mother. Williams has taken this advice to heart and has dedicated his life to just that: loving people.
This love of people is more than evident in the countless hours Williams has given to community projects in the Detroit area. His ministry has taken him from the pulpit of the Aijalon Baptist Church, where he has resided as pastor since 1992, to the cells of the Wayne County Jail where he has been bringing the gospel to prisoners and their families for 20 years.
"When my ministry can transform lives it is inspirational to them and to me," Williams said.
"He is a man of exceptional character and integrity," said Gladys Broxie, who nominated Williams. "He is a dedicated family man, husband and father to three children. I cannot think of a man more worthy to serve as a role model for all young men in our community, to inspire them to live a spiritual life, and to strive for excellence."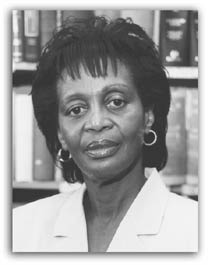 There is a first time for everything, but for Norma Wade-Miller, these firsts are more impressive than most. Wade-Miller made Bermuda history when she broke through the barrier of the previously male domain of the Judiciary of Bermuda.
She was the first female to be appointed as a substantive Magistrate in Bermuda. She was the first female to be appointed as a High Court Judge. And she was the first female to sit as Acting Chief Justice. Not only was she appointed to positions that had never been held by women in Bermuda, she moved up through the judicial system more quickly than is traditional.
Wade-Miller graduated from Marygrove College in 1971 with a Bachelor of Arts in Psychology and Philosophy. She also has a master's degree in management and human resources. She says that her experiences at Marygrove taught her to see a job through.
"Coming from a different background than most of the girls could have been frustrating, but it just served as a catalyst to help me achieve my goals. I didn't give up," she said.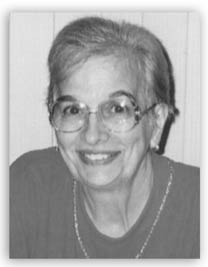 Unfailing dedication to God, family and community, and a generosity of spirit are the cornerstones of Gilda Pace's life, as she brings the goodness, beauty, and joy of her art to the lives of others.
After receiving the High School Woman of the Year award from St. Mary's in Akron, Ohio, Pace received a four-year Knight College Scholarship and the Monsignor O'Keefe Scholarship to attend Marygrove College. While a Marygrove student Pace was elected to the Iota Gamma Honorary Society.
After graduation from Marygrove in 1952, Pace returned home to assist her parents financially and in other ways. She took a job at Goodyear Aircraft in Akron, Ohio. After three months of training in a class of 10 women, she was hired as a draftsman and was one of the few women to work in the aerospace division of the Goodyear Aircraft Company. After a successful year in this area she transferred to cartography, planning, and scheduling.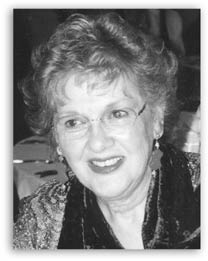 "In retrospect, we were Renaissance women," says Barbara O'Brien of the students at Marygrove in the early '50s. "Our education had both breadth and depth, we could express ourselves well, and we could see the wide picture of the world and our part in it. Being at Marygrove at that time was outside the normal pattern for women, but it gave us a sense of confidence in our own abilities."
O'Brien's abilities were first put to the test when she was widowed in her mid-twenties with two daughters, ages 3 and 22 months, and an 11-day-old son. Two years later she became the guardian for her chronically ill mother after her father's death.
When her son entered fifth grade, she went back to her teaching career in the Dearborn Public Schools, which had been put on hold while she started her family. She taught home economics from 1971 to 1975, acted as the consultant for vocational education for six months in 1976, and returned to teach home economics until 1979.