2007 AWARD WINNERS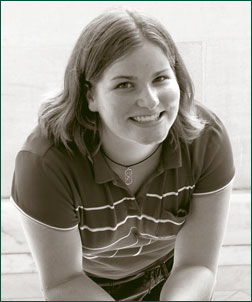 "College is free form. It's up to you to create your own experience. How big you dream will determine how grand your experience will be." Amy Pavlov's advice to prospective students is exemplified by her first three years at Marygrove and is indicative of the reason she was selected to receive the Distinguished Alumni of Tomorrow award.
Although Amy is the daughter of Marygrove alumna Marilynn Schreiner Pavlov '71, her choice of Marygrove was not automatic. Her siblings had attended larger state universities but a campus tour sold Amy on the value of the small campus, the individual attention and a program that suited her goals as well as a scholarship offer.
Once enrolled, she hit the ground running. As a first-year student, Amy earned the award for having the highest grade point average and, as a sophomore, she was the recipient of the St. Catherine Medal. She completed her junior year as an English major with Biology minor and a GPA of 3.904. It is no surprise that she has been on the National Dean's List every year. Each of the awards was accompanied by a scholarship in the name of the donor. Amy is a student representative on the Academic Events Committee and served on the presidential search committee. She was on hand as a volunteer for the inaugural events for President David Fike last May. She is an admissions tour guide as well.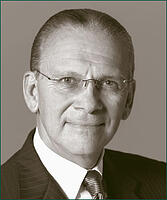 Among the goals Armando Cavazos set for himself was to earn a Master's degree in business. Although he already had a distinguished career in financial services and was president and chief executive officer of Credit Union One, he believed in the importance of continual learning, knowledge and wisdom that the advanced degree represented. He chose Marygrove College and completed a Master's degree in Human Resource Management in 1999. Despite several decades of experience in business, he found the courses more challenging and enlightening than he had expected and is developing a book based on a thesis he wrote for one of his classes. "It gave me a more intuitive perspective, made me a more patient, considerate person and one with a greater appreciation for diversity," he says.
Armando retired from Credit Union One last year after 30 years of service. Recently, he established a new enterprise, Synergies Plus, LLC, to consult on clients' key projects, community and government relations and to seek new business and acquisition opportunities.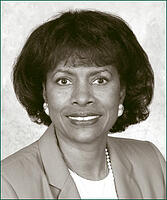 Dr. Victoria E. Jones says, "I decided to pursue a career in the automotive industry as a direct result of a summer internship provided through Marygrove. As a result, I have a wonderful career in Human Resources with General Motors of more than 35 years' standing. The Liberal Arts training has served me well in leading people-related work at GM."
Currently, Victoria is human resources director and dean of the College of Leadership, General Motors University. She is responsible for setting the global strategic direction for the Global Leadership Development Curriculum for GM executives and managers. Training in many technical areas, as well as in diversity, is provided and often mandatory within the corporation. Victoria also leads the communication and marketing activities for General Motors University.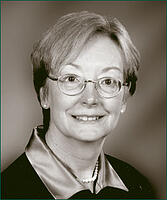 Elizabeth Burns"Nourishing Your Body and Soul" is the theme for a women's health conference in North Dakota now being planned by Dr. Elizabeth A. Burns, MD. The title is an apt summary of Beth's career in medicine. She is a passionate advocate for health care for women and children. "I am proud of the teaching and the work I've done with my medical students and Family Medicine residents over the years. Some have gone into practice and others into teaching themselves —the ripple effect. I'm also proud of the care I've provided for my patients; being a family physician is truly wonderful," says Beth.
Following her graduation from Marygrove in 1972, Beth continued her education at the University of Michigan where she earned a Medical Degree in 1976 followed by an internship at Henry Ford Hospital, Detroit. Her future path was set with a two-year residency in Family Practice at Harrisburg Hospital, Pennsylvania. Next was a Robert Wood Johnson Foundation Faculty Development Fellowship at the University of Iowa Department of Family Practice. She also earned a Master's degree in Instructional Design and Technology, Health Sciences Education. Beth met her husband Roger Zinser in a statistics class there in 1980. Roger, who has a Ph.D. in Botany, taught general biology.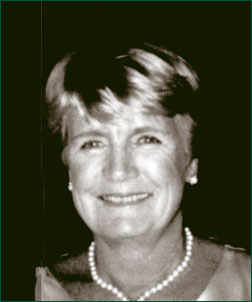 Twenty years ago, 156 people died as the result of the crash of Northwest Airlines Flight 255 at Detroit Metro Airport. Fortunately a year earlier, Lynne O'Loughlin DeGrande had worked with the Red Cross to develop a response plan for such an emergency. Within hours of the crash, the Detroit Chapter of the American Red Cross called Lynne to the scene where she remained for over a week, leading a team of counselors, coordinating services to the families and providing support to first responders. This was one of the crises that reinforced her personal creed: "We never realize how strong the human spirit is until we need it to be."
According to her classmate Pam Meneely McKulka '67, "The NWA crash and the crisis intervention services Lynne provided there were a turning point in her professional career. In the twenty years since, she has been called to numerous "critical incidents," including earthquakes, hurricanes, other air crashes and work-site homicides in several states."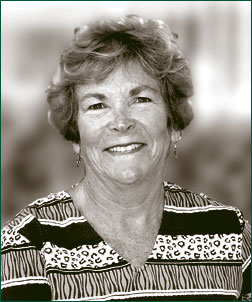 The quest for social justice in its many forms has been the driving force in the personal and professional life of Lana Cavalier Cowell who graduated from Marygrove in 1964 with the degree in Biology. She later completed a Master's degree and the course requirements for a Ph.D. at Case Western Reserve University, Cleveland, Ohio.
During the late 1960s, Lana started working with several other mothers with young children on fair housing and redlining issues in the eastern suburbs of Cleveland. It was a justice issue for Lana. As a logical next step, she joined the staff of the Heights Community Congress, a nonprofit dedicated to changing unfair housing practices, and was named executive director of HCC in 1977, a job she held for 12 years. A milestone was a nine-year long litigation to end the practice of racial steering and to hold real estate brokers accountable for the civil rights violations of their agents. It was a landmark, precedent-setting case that continues to be taught in law schools throughout the nation as an example of community involvement in fair housing law. The Heights Community Congress and the City of Cleveland joined to bring the suit.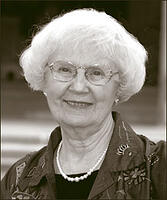 "Marygrove was an influence in my life long before I knew an IHM or even saw the campus. Our parents told my sister (Patricia Fleming Donaldson '51) and me from the time we were old enough to understand that we were going to college—and not just any college. Only Marygrove would be good enough," recalls Suzanne M. Fleming, IHM, who was born the year the College opened in Detroit.
Fifty years ago, Suzanne M. Fleming, IHM confirmed their hopes and received her Bachelor of Science degree in chemistry from Marygrove as Sister Mary Albert. She then earned a Master of Science degree in inorganic chemistry in 1960 and a Ph.D. in 1963 in inorganic chemistry with cognates in mathematics and physics, both at the University of Michigan. She had already embarked on what has been a very distinguished career in the academic world.