2004 AWARD WINNERS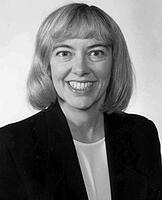 No one was surprised when Mary Massaron Ross left Marygrove to become a successful attorney known for her fine writing and strong arguments, least of all Dr. Barbara Johns, IHM, associate professor of English.
"When she was the student and we were the professors, she wrote better than any of us," Johns says. "Mary's extraordinary writing skills, were a factor in an award that she won in law school eight times, the American Jurisprudence Award for Highest Grade. I can only imagine the professors' pleasure when they encountered Mary's cogent, graceful prose fully capturing the finer points of the rules of evidence."
After graduating summa cum laude from Marygrove College in 1982, Ross attended law school at Wayne State University, graduating summa cum laude in 1990.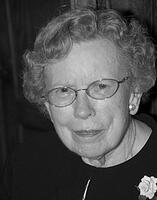 "She was always a force to be reckoned with!" says Kathleen Straus, President, State Board of Education. That 'force' is Mary Ellen Riordan, a legendary figure in this nation's labor movement.
After graduating from Marygrove College in 1941, Riordan made headlines as the first female president of the Detroit Federation of Teachers (DFT), a position she held for 20 years. During that time she successfully negotiated 10 contracts with the Detroit Board of Education.
At that time the DFT was a fledgling union. Riordan immediately enlisted the help of attorney Ted Sachs and led the fight for collective bargaining for teachers. That fight included three strikes, which produced significant wins for both school employees and the district's 300,000 students: higher wages and better health care for teachers, and smaller class sizes for students. Many people felt that the increased rights and benefits generated for Detroit teachers raised the bar in suburban schools as well, and that practically all teachers and students benefited from Riordan's struggles for collective bargaining.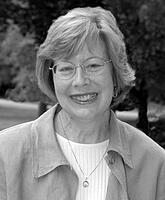 Elizabeth Fischer Richards, known to her friends as Libby, says that Marygrove College taught her about social justice and social responsibility.
"The fact that we should be contributing to the well-being of our broader community challenged me to think that, in addition to a teaching career, I should be making a difference through civic and political involvement," Richards says.
While at Marygrove, she was a member of the Student Council and served as the College's representative to the National Federation of Catholic College Students. After graduation, it evolved into much more. In 1980 she served as the director of the U.S. Census Office for Oakland County. This position led to a life-long career in public policy and community health issues.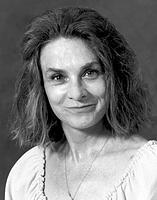 Dr. Elsa Potter is widely viewed as an ambassador of goodwill. After graduating from Marygrove in 1960 with a bachelor's in Spanish, she attended the University of Detroit where she earned a master's in theology, and then Oakland University where she earned a master's in elementary education. She received a doctorate in education from Texas A & M. And then the momentum of her life's work shifted into high gear.
An assignment with the Peace Corps from 1978 to 1980 took her to Nicaragua and West Africa and started her on a journey to help create world peace. After returning home, she began focusing on ways to improve people's quality of life through greater communication. She began teaching the Interlingua program, which is designed to bring people who speak English together with people who speak Spanish, at the YMCA of Austin, Texas.
In 1994 she founded the International Institute of Culture and Language (IICL), a small educational and charitable non-profit institution. Now in its eleventh year, the IICL has sponsored a monthly series of meetings in the Austin area that foster Islamic-Christian dialogues.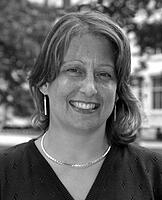 Since her graduation from Marygrove College six years ago, Khris Nedam, third grade teacher, has done much more than just teach school-she has helped build one.
Armed with a teaching degree and a mastery of French, she taught school in France, Turkey, Afghanistan, and the U. S. But that was just the beginning. In 1998 while she was teaching at Meads Mill Middle School, a contact from Afghanistan shared with her class the condition of the economy, education and family life in Afghanistan. Moved by the account, Nedam and her sixth grade students founded Kids4AfghanKids, a non-profit organization whose goal is to re-establish educational facilities for boys and girls in Afghanistan.
In three years, they had raised enough money to build a six-room schoolhouse in Afghanistan. Approximately 450 students filled the school when it was built. By 2004 over 1,200 students regularly crowd into the tiny building in shifts.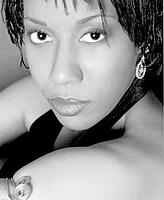 Harmony is important to Dr. Angela Celeste May. In fact, her world revolves around it. Whether she's singing for an audience or using her psychology experience to work with people of diverse backgrounds, it is her goal to bring people together.
May earned her bachelor's in voice performance and psychology from Marygrove College in 1990. In 1994 she received her master's in clinical and humanistic psychology from The Union Institute in Cincinnati, Ohio, and her doctorate in philosophy from the institute in 1997.
She combines her passion for music and psychology into a multi-faceted career. She is president and co-founder of A. M. May & Associates, working as a clinical and organizational psychologist with subspecialties in forensic psychology and neuropsychology. She is also a voice instructor at Marygrove College for the Institute of Music and Dance.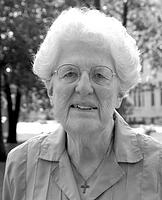 Long before words like "ecology" and "sustainability" became popular, Sister Ann Gabriel Kilsdonk was teaching others to use their talents and the gifts of the earth.
Kilsdonk has taught in the department of family and consumer sciences (a.k.a. home economics and human ecology) at Marygrove College since 1958. Concurrently, she headed the department for 25 years and chaired the division of professional studies for nearly 20 years.
In 1975 she received the prestigious Ellen H. Richards Fellowship from the American Home Economics Association. That same year she received the Marie Dye Scholarship from the Michigan Home Economics Association. Both awards helped finance her doctoral degree in family ecology. She received her master's degree and PhD from Michigan State University.